Music in the Square presents The Porch Swing every 3rd Friday, 11:30am
Bring your lunch. Rain or shine: May 19, June 16, July 21, August 18, September 15, October 20. Show your support and we will continue for November!
Live acoustic open mic on the Page House Porch. Bring your lunch and enjoy your friends making music. We'll move next door, into air conditioned Tapley Memorial Hall, if it is too hot or too wet.
Thank you to the many volunteers who Make History FUN!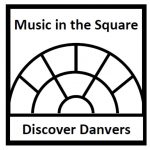 Every 3rd Friday, 11am – 1pm
The Page House, 11 Page Street, Danvers MA.
Free Admission. Donations appreciated. Bring your lunch!
Danvers Historical Society: 978-777-1666 or E-mail to dhs@danvershistory.org