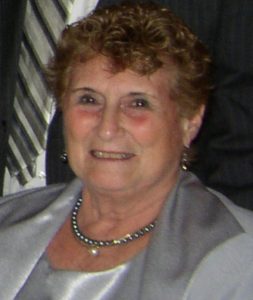 Eleanor Ross Estate matching gift challenge
David McKenna is challenging YOU. 
His late mother, Eleanor Ross, left some money as part of her estate that he is willing to put up, to match, dollar for dollar, any new donations from our Members and Friends, up to a total of $30,000.00, before April 30th. This is his personal commitment to the efforts of the Society to complete the restoration programs initiated by the Trustees under the leadership of our past President, Tom Page, to ensure the preservation of the buildings left in the stewardship of the Danvers Historical Society. A donation of $100 will provide you with a one year membership and be matched!
If the new donations rise to the level of $45,000, before April 30th, David McKenna will also forgive the $15,000 loan he made to the Society in the winter of 2018, when it appeared we weren't going to make payroll for our dedicated staff. Thanks to the foresight of Tom Page, George Saluto, Bob Young and previous Boards of Trustees in creating a more solid business plan, we have not run into a similar shortfall since.
NOW is the time to send in your gift to Match Ellie's Challenge and support capital projects at the Danvers Historical Society.