Details have been sent to all current members. Please call the office with any questions: 978-777-1666. Join as a member and be a part of Danvers history!
Read More
Tuesday, January 17, 7pm. The Gene Winter Chapter of the Massachusetts Archaeological Society welcomes archaeologist Katharine Reinhart. Ms. Reinhart will present new research into the formation of the "Yankee" identity gained by studying plant consumption practices at the 1638 Waterman House site in Marshfield, MA. More here: Jan MAS flyer….
Read More
Renovations help historic shoe shop step into new era By Caroline Enos | Staff Writer , Dec. 7, 2022 DANVERS — Built in the 1880s or 1890s, the shed was purchased by Adra Day and her husband, Arthur, in 1905. It became the first shoe shop and factory for Mrs….
Read More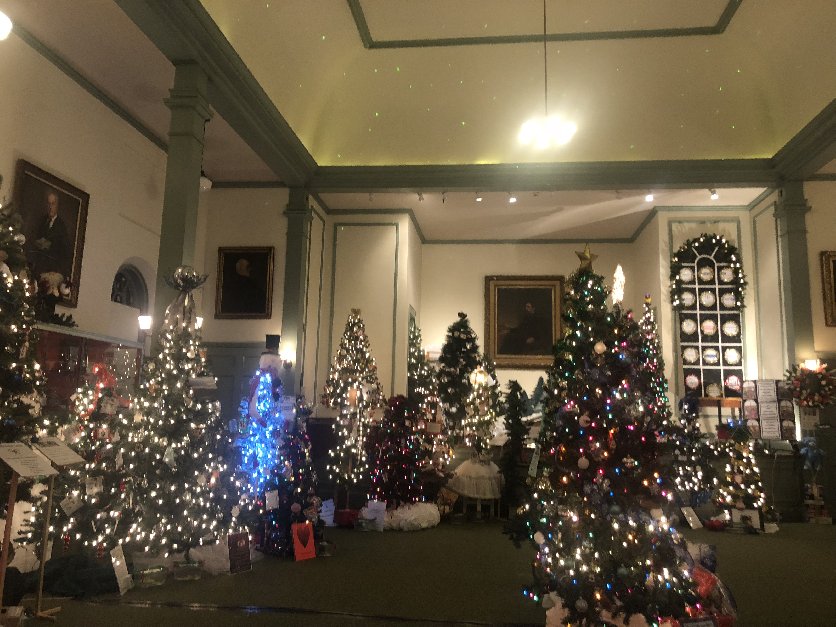 Wednesday, November 30th through Sunday, December 4th The Danvers Historical Society invites you to usher in the holiday season at Tapley Memorial Hall, 13 Page Street, Danvers. Video of the 2022 14th Annual Parade of Trees here. Start the holidays with this festive event, run by the Danvers Historical Society,…
Read More
Each year, The Danvers Historical Society illustrates a local story with a blown glass ornament. The Newburyport Turnpike was constructed by a private company, costing $500,000, opened February 11, 1805 and was used by stagecoaches and mail carriers. Toll collection ceased in 1847 as parallel railroads attracted more use. Sections…
Read More
The Danvers Historical Society and the Danvers Archival Center attended, virtually, the ceremony unveiling a monument to Dr. William Penn Brooks honored in Sapporo Japan October 4, 2022. YomiuriNews221029 Memorializing the Father of 'Sapporo Yellow' -Honoring Prof. Brooks' Onion Cultivation- . . . It was long unclear where the onions…
Read More
Danvers Archival Center dedicated to Trask for 50th anniversary By Caroline Enos | Staff Writer , Oct 18, 2022 DANVERS — You can't sum up Town Archivist Richard B. Trask's contributions to Danvers without pausing to take a breath. But you can easily appreciate the impact he continues to make….
Read More
National Historic Landmark Derby Summer House. Salem Evening News covers the campaign to restore the Milkmaid and Reaper to the peak of Danvers' National Historic Landmark. Read the article here. Learn More here
Read More
10am to noon, Wednesday 28th. Found Artistry exhibit is aimed at opening a conversation with visitors, either by asking more questions or sharing the knowledge that we have. We may not be able to answer these questions right away but can surely take a moment to appreciate the history that…
Read More
Monday, September 19, 7pm. Our monthly Speaker Series welcomes back author Katherine Anderson for her new presentation: Castle on the Hill: A Brief History of Danvers State Hospital and Mental Healthcare in Massachusetts. An overview of the rise and fall of one of the most significant landmarks in mental health…
Read More