Sylvania Flashbulbs and Kodak Camera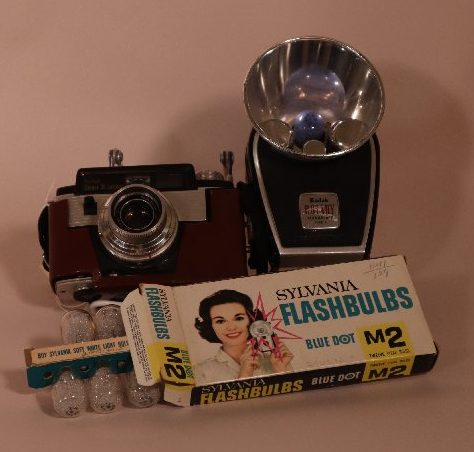 Sylvania was a vital presence in Danvers beginning in 1947 when they established a factory on Sylvan Street to manufacture fluorescent lamps. They moved to a larger facility on Endicott Street in 1998 which closed in 2014 when the firm moved their operations to nearby Wilmington, Massachusetts as the company phased out the manufacturing of consumer products to focus on precision materials.
The Kodak Signet camera and Sylvania flashbulbs were used by Danvers resident Warren Weed, an avid photographer.