Patchwork Hand Screen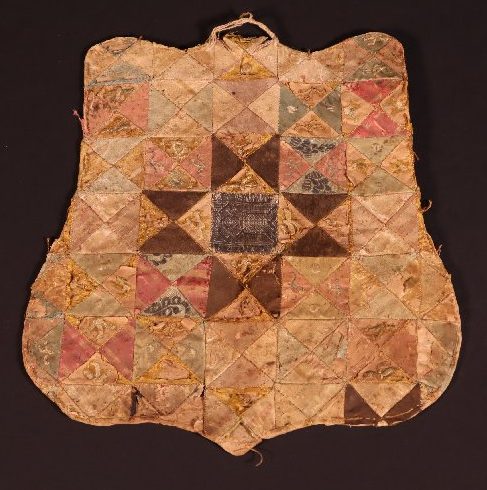 This nearly 300 year-old hand screen, made by Deborah Hobart Clark, is considered to be the earliest American made piece of patchwork design. Mounted on a paper template are silk triangles forming an eight pointed star design surrounded by other patchwork blocks. The screen was used to protect the user's face from fireplace heat.
Deborah Hobart Clark moved to Danvers in 1728 and lived there for the rest of her life. Her family's farm on Meeting House Road, now called Hobart Street, is owned by her descendants and is still a working farm.
The screen was featured in Quiltmania, The Quilt Magazine, Issue 142, March-April 2021, pp. 32-33. Colonial New England Quilts, by Lynne Zacek Basset.