Henry Johnson Portrait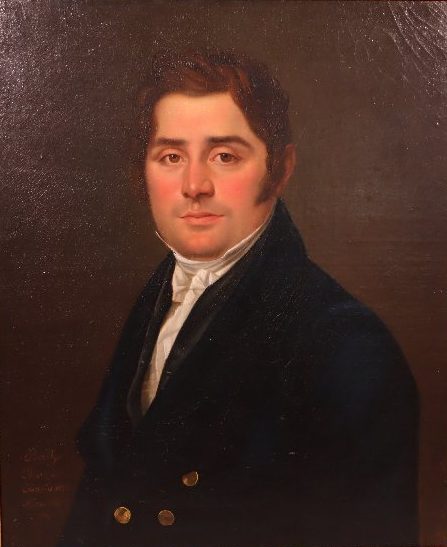 Captain Henry Johnson was born in Marblehead, Mass. in 1793 and like many other men in his family he went to sea as a young boy. He served on privateer ships during the War of 1812 and was captured by the British, after which he was sent to the infamous Dartmoor Prison. He was released in 1815, returned home and married Mehitable Putnam in 1820. At the same time, he became a ship captain and commanded many merchant vessels between 1820 and 1845.
This portrait was painted by Alexandre Bally in either 1824 or 1826 while Johnson was in Marseille, France. In the 1830s, he and Mehitable moved to Danvers where they raised their six children.