Portrait of Henry Johnson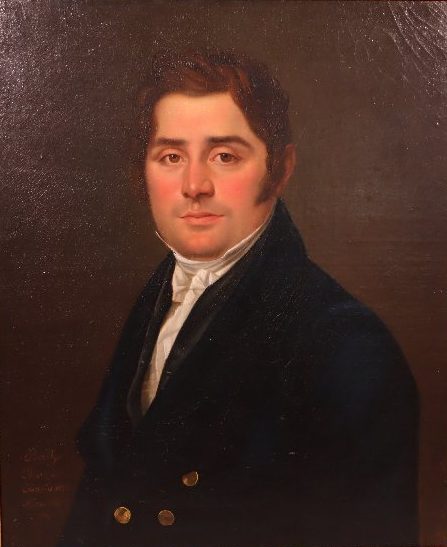 Captain Henry Johnson commissioned Alexandre Bally to paint his portrait during one of Johnson's sea voyages to Marseille either in 1824 or 1826. Captain Johnson was born in Marblehead, Massachusetts in 1793 and like many of the men in his family he went to sea as a young boy. During the War of 1812, he served on privateer ships, but was captured by the British and sent to the infamous Dartmoor Prison. He spent his 21st birthday in the prison before his release in July, 1815.
He returned home, continued his seafaring career and married Mehitable Putnam in 1820. Johnson moved quickly up the rank to captain and commanded many ships for several merchants including Joseph Peabody between 1820 through 1845. By the 1830s Mehitable and Henry moved to Danvers to raise their six children.