Oak Knoll Transferware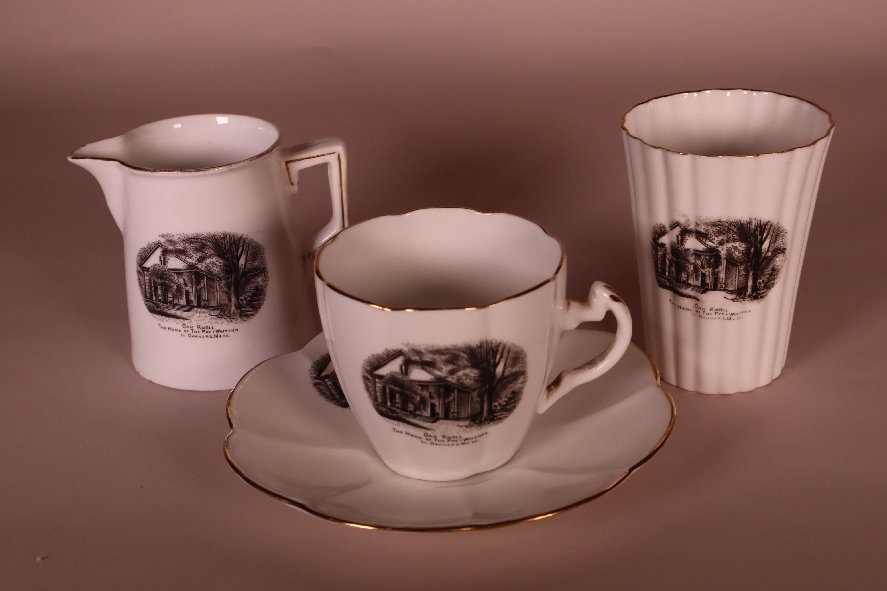 The three souvenir transferware pieces depict Oak Knoll, the Danvers home of poet  John Greenleaf Whittier from 1876 until his death in 1892. Many literary and political figures traveled to Oak Knoll to visit Whittier and enjoy the extensive naturalistic gardens surrounding the house.
These souvenir pieces were sold at the F.M. Spofford department store in Danvers. Similar transferware pieces showing various historic sites were sold across the U.S. in the early 20th century.
Tumbler
Dimensions: Tumbler: 3 9/16" x 2 ½"
Accession#: 92.15.78
Pitcher
Dimensions: 2 3/16" x 3 9/16"
Accession #: 92.15.41
Cup and saucer
Dimensions: cup: 2 ¾" x 2 15/16"; saucer: 3 ⅝"
Accession #: 92.15.29A and B