Straw embellished bonnet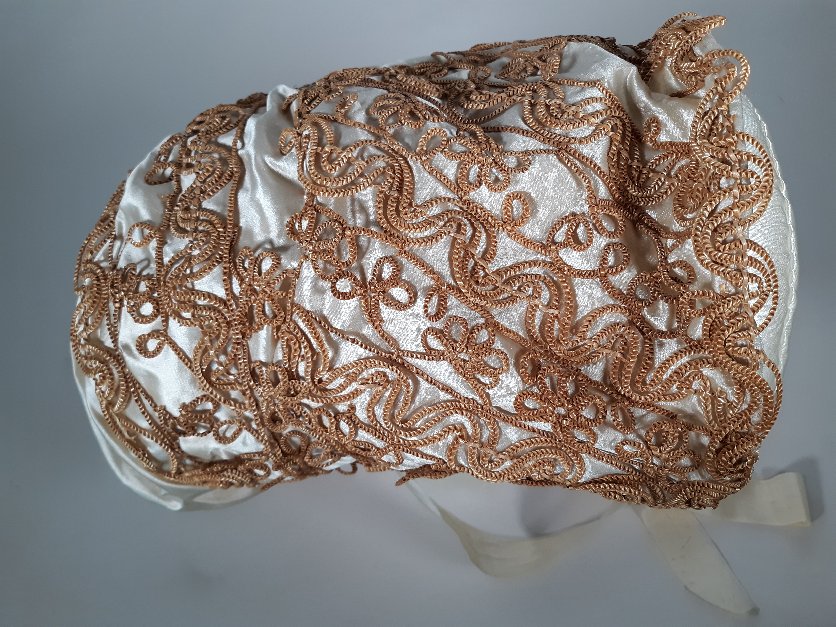 Straw, in this narrative, is use generically and encompasses cereal crop straw(wheat, rye, oats), wild grasses and palmetto. Weaving techniques progressed from Bermuda, to Bahamas, to south-eastern seaboard, then north as the palmetto industry expanded in New England. Escalating import taxes on the colonies encouraged new hat making industries during the mid 1700s.
This bonnet is made with plaited straw lace over white silk satin, pleated and stitched onto a wire frame. It is trimmed with natural straw braid and a satin ribbon rosette. Crown and brim lined with buckram(linen stiffened with gum or paste).
This bonnet is featured in Straw Plaiting, heritage techniques for hats, trimmings, bags and baskets by Veronica Main. Published by Heritage Crafts, Bloomsbury Herbert Press 2023