Anti-Slavery Society's Contribution Box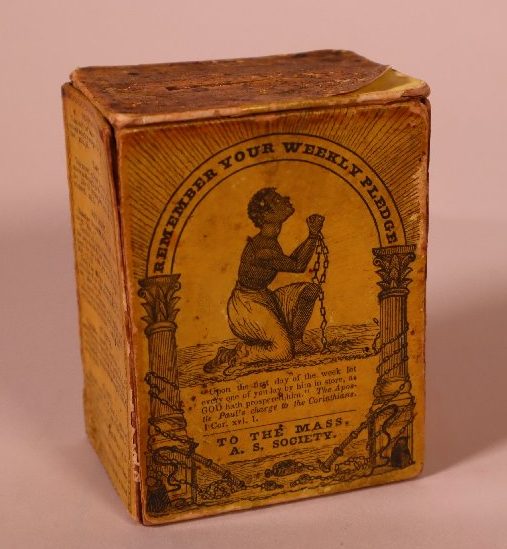 The Weekly Contribution Box was created by the Massachusetts Anti-Slavery Society in 1839 to encourage members to contribute to the anti-slavery cause. The box, decorated with images, hymns and quotes, was meant to be displayed in the home as a symbol of the owner's anti-slavery sentiments.
Anne L. Page and her parents John and Mary Page were all active in the abolitionist movement. Anne saved this box owned by her parents and donated it to the Danvers Historical Society in the 1890s.