Manny Wise drum sticks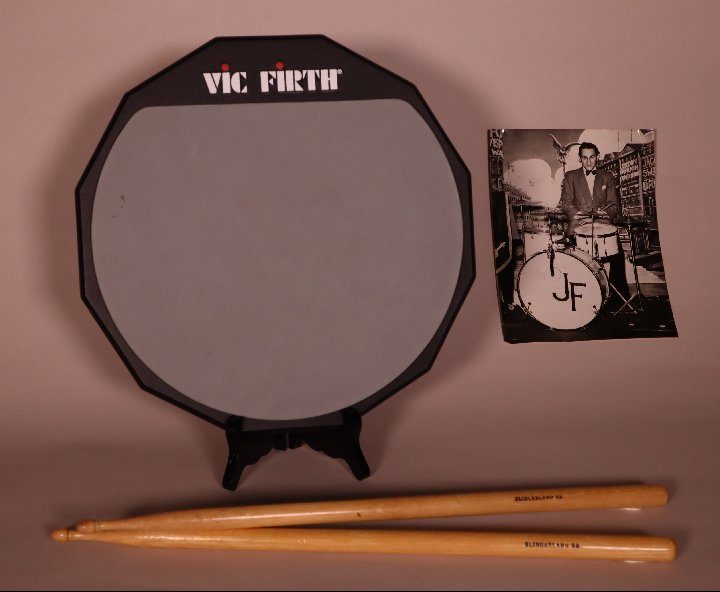 Danvers jazz drummer, artist and teacher Manny Wise (1925-2021) played with these drumsticks and practice drum pad for many years. Born in Brent, England, he attended art school, but found his real vocation in playing drums. In 1948, Mr. Wise immigrated to the United States with his mother and brother. They settled in the Boston area and to support himself, he played drums with local jazz bands.
In the 1960s, he and his new wife, Claudette Pelletier from Falmouth, Maine, settled in Danvers to live at 2 Cabot Road. Mr. Wise immediately put out a sign to promote his drum lessons. Through the years, he taught over 400 youth how to play the drums. While teaching lessons during the week, he performed at various nightclubs including the Surf in Revere and the Smith's Olde Surrey Room in Falmouth. He eventually established his own quintet of local musicians. Sadly, being Jewish, Mr. Wise had trouble getting gigs; therefore, he created his stage name, Manny Denize.
Besides teaching and performing, Mr. Wise continued to draw and paint. He often drew portraits of jazz musicians with whom he played including Benny Goodman and Louis Armstrong.