Manny Wise Drum Sticks and Drum Pad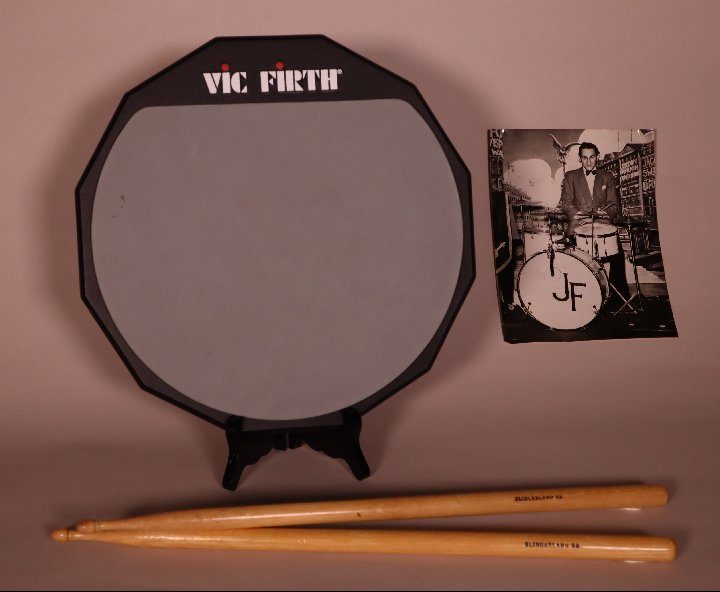 Manny Wise(1925-2021), who was an expert drummer from an early age, emigrated to the United States from England in 1948. Settling in Boston, he supported himself by playing in local jazz bands, building a name for himself in local music community. In the 1960s, he and his wife, Claudette, moved to Cabot Road in Danvers, where he taught over 400 Danvers youths aspiring to be rock and roll stars the intricacies of drumming. On weekends he traveled to Boston and surrounding areas, performing at various nightclubs. Suffering discrimination for being Jewish and deprived of gigs, he created the stage name Manny Denize and established his own quintet.
Wise was also an accomplished artist. He often drew portraits of musicians that he had played with, including Louis Armstrong and Benny Goodman.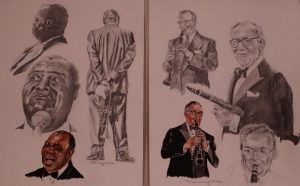 The drum sticks and drum pad were used by Wise for many years while practicing his drumming technique at home.