Juda. Jaquith sampler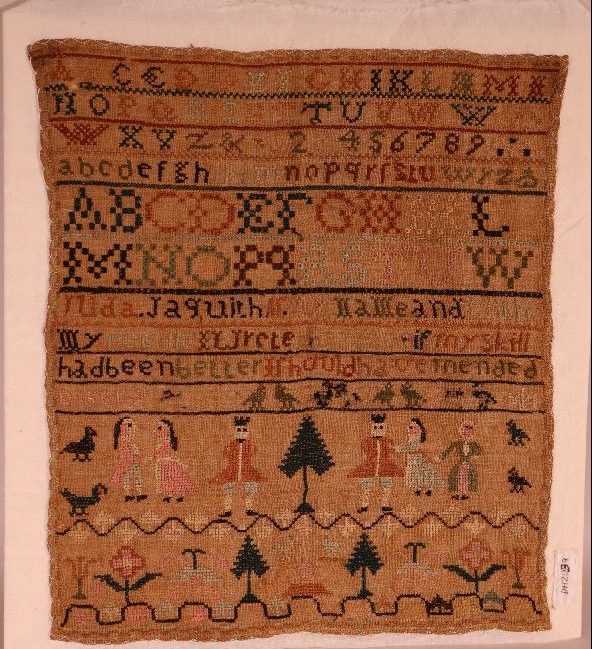 The  Jaquith sampler was made of natural and color dyed linen. Her embroidery stitches included rows of letters and numbers. She also wrote this statement, "Juda Jaquith is my name and with my needs I wrote…. If my Skill had been better I should have mended every…." Juda also illustrated her stitchery skills in creating designs of people, flowers and cross stitching patterns. Sadly, Juda did not include a date when she made this sampler.
A sampler is a piece of cloth with sewing and embroidery stitches. The earliest samplers were created in Europe in the 16th century by professional needle workers. The samplers were a way to sew their favorite stitches and patterns for later use.
By the 17th century young girls, usually five or six years old, were taught to learn to make a Marking Sampler. They practiced their stitches to make letters of the alphabet or numbers and maybe a few geometric shapes. When the girls were older, they learned to stitch verses from a poem or create simple scenes with animals, trees, flowers and even people. A Marking Sampler was important because as a homemaker, you needed to stitch numbers on all your linens to keep track of them.