Francis S. Dodge Military artifacts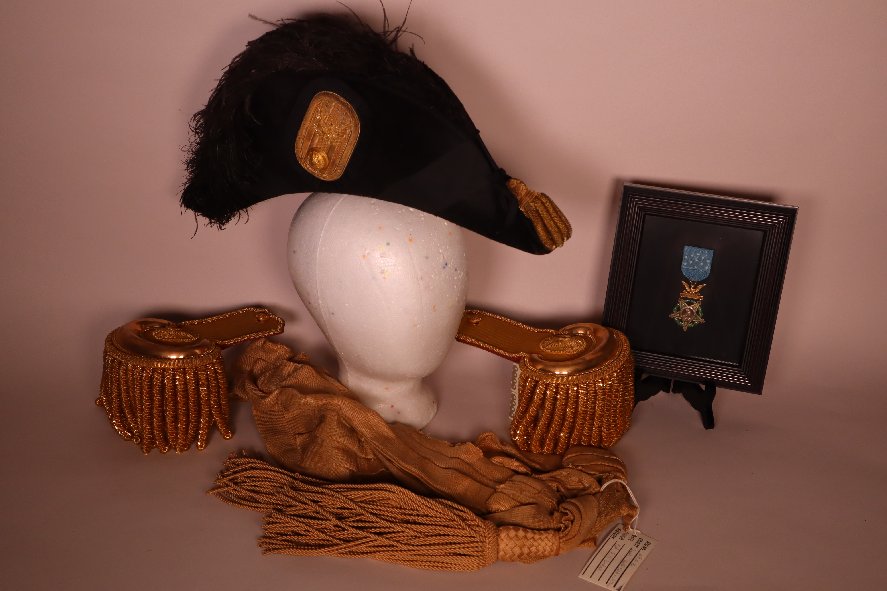 Sword, Congressional medal of honor, Brigadier General Epaulets and Bicorne hat with his sash worn during the Civil war.
These 19th century military artifacts belonged to Brigadier General Francis S. Dodge (1842-1908). At age 19, he left Danvers and began his military career fighting in the Civil War. He went on to fight the Indigenous Nations in the West where he was awarded the Congressional Medal of Honor for his gallantry at the battle of White River, Colorado. He also served during the Spanish American War as a Brigadier General and Paymaster. He retired in 1906, died two years later and was interred in Arlington Cemetery.
Reference: Chronicles of Danvers, (Old Salem Village) Massachusetts, 1632-1923, by Harriet Silvester Tapley, The Danvers Historical Society, Danvers, Mass. 1923. pp. 187-190.