ANDERS[ON] POND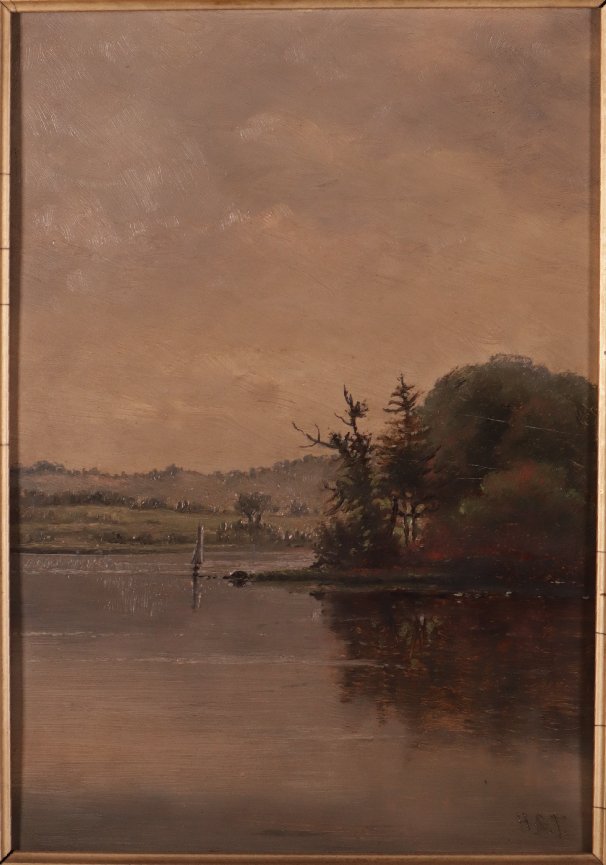 Pond with wooded shoreline; signed lower right: HST; Title written in pencil on reverse.
This painting was included in the exhibit "Found Artistry", 2022. the signature at the bottom of the painting indicates that it was painted by Harriet Silvester Tapley(1870-1962). The brush strokes demonstrate excellent oil painting skills and an interest in details.
Harriet Silvester Tapley, b. Danvers, 2 June 1870. Graduated from the Holten High School, Danvers, in 1886; and from Dean Academy, Franklin, Mass., in 1890. Was engaged in the book and job printing business in Danvers, under the firm name of The Endecott Press.