Tuesday, March 21, 7pm.
MAS Lecture Series welcomes: Alyssa Moreau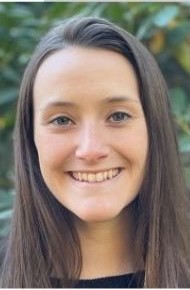 Ms. Moreau is the current crew chief and lab manager of the Great Bay Archaeological Survey (GBAS). She recently graduated from the University of New Hampshire in Anthropology with a minor in Native American and Indigenous Studies. She will attend graduate school this Fall for Historical Archaeology at the University of Massachusetts Boston.
The Great Bay Archaeological Survey (GBAS) is a community-engaged archaeological exploration of social and environmental change during early colonialism (ca.1600-1750 AD) in the Great Bay Estuary. Great Bay is one of the most complex and recessed estuaries on the Atlantic Ocean and it formed an important northern frontier during early colonialism. GBAS's fieldwork is helping bring forward dynamic and overlooked stories of what it meant to live here through colonial encounter.
Northeast Gene Winter Chapter of the Massachusetts Archaeology Society presents monthly topics.
MAS Lecture Series every 3rd Tuesday, 7pm.          ZOOM link is available, please email us.
Tapley Memorial Hall 13 Page Street, Danvers MA.
Danvers Historical Society: 978-777-1666 or E-mail to dhs@danvershistory.org
Donations appreciated. Masks encouraged.