Giovanni Alabiso returns to Tapley Memorial Hall for our virtual Speaker Series to discuss voting rights and the history of Salem's Black Picnic Day.
Every year, thousands of people descend on Salem Willows Park in Salem to barbeque and celebrate. It has been called Salem's Black Picnic Day. You may have seen it and wondered what it was about. This celebration has been held for 281 years and is called Negro Election Day. It is the first Black governance system in America, starting in 1740.
Through more than twenty paintings, displays, and banners, visitors will learn how the first black voting system evolved into Salem's 281-year-old "Black Picnic Day" celebration.  Guests will learn how West African slaves pioneered Black self-governance, and how white America used voting suppression methods to constrain elections.
The exhibition's story begins with the first Black King/Governor in Massachusetts, named King Pompey, who was elected by the Black community. From there, it follows other Black New Englanders who have earned this title, and explains the relevance of their contributions up to modern day.
There is a current exhibit being run by Salem United, Inc. in Salem. Giovanni Alabiso, a board member of Salem United, Inc., will discuss the history and evolution of this event.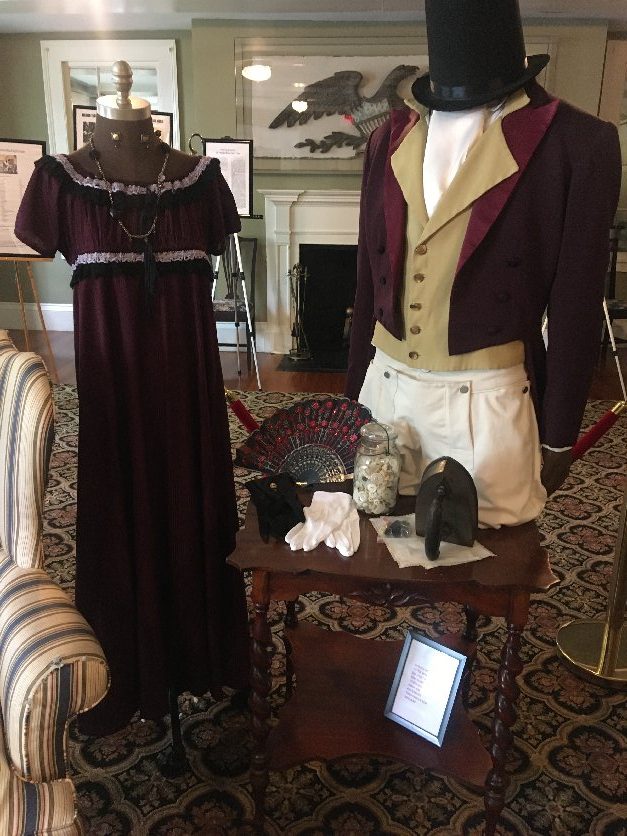 The picture represents what King Pompey and his wife Phyllis would have worn.
Our Speaker Series will be available virtually via Facebook and YouTube
Speaker Series every 3rd Wednesday each month, 2pm.
Tapley Memorial Hall 13 Page Street, Danvers MA.
Danvers Historical Society: 978-777-1666 or E-mail to dhs@danvershistory.org
Free Admission. Donations appreciated.