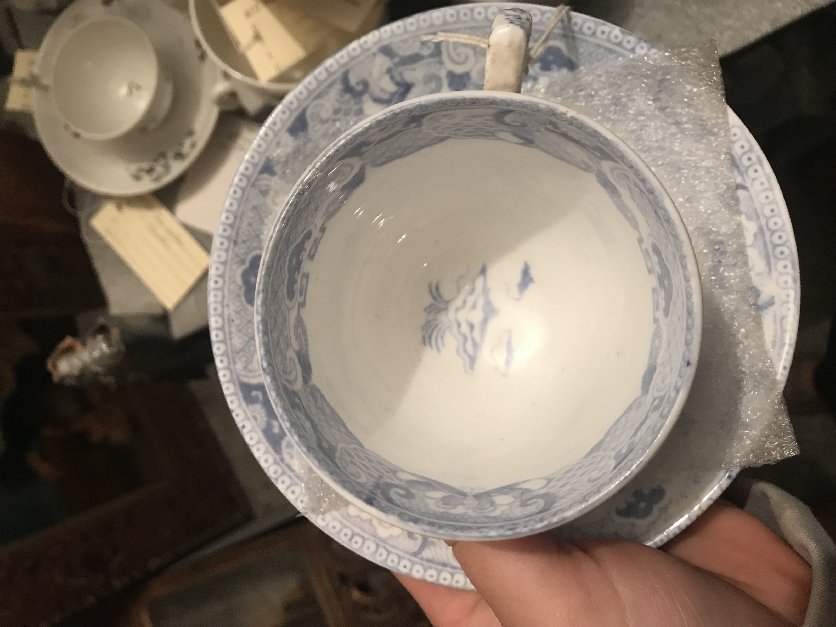 Accession #- DH62 A,B
Notes by: Alexandra Gagnon, Danvers High School Class of 2019
A cup and saucer from the 1790s. It was made on Jan. 27, 1790. It used to belong to the Israel Adams family of Jaffrey New Hampshire. It was donated to the Danvers historical society in 1890 by Israel's niece Sarah I. Putnam.
The cup and saucer is made out of porcelain painted blue and white with casual paintings of large Pagoda and trees in the foreground and mountains in the background.