Visit here often for developing details!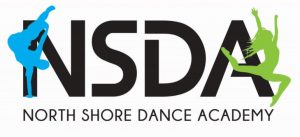 Thank you to our Sponsors: North Shore Dance Academy, Gienapp Design, IRA Toyota, Aberdeen Home Care, John M. Ross & Sons, Lahey Health Danvers, Seaboard Products, Brightview Senior Living, Twin Oaks Nursing & Rehab, Agile North Physical Therapy, Hawthorne Hotel, North Shore Bank, People's United Bank, Mary Giangregorio, Kerans-Whouley Family, Lobel Tree Service, High Street Gas Station, Jaguar Graphics, and many more!  Help match their generosity by donating to Tapley Memorial Hall's  Community Programming here. Thank you!
Set-up begins November 25th. We have trees available for adorning with your creativity. Call Ingrid at 978-774-8159.
Preview Party tickets sold in advance $20 each for the evening of December 3rd. Call the office at 978-777-1666.
Free admission all week Dec 4th through Dec 8th. Full Schedule Here. Entertainment throughout the week listed on our Events page. Lucky winners drawn Sunday, December 8th, 3pm.
Visit here often for developing details! See the Guidelines and Participation Form. About the program here.